Design
The website is designed to feel very contemporary similar to how many fine art brands like Sotheby's while still maintaining the fun visuals that CC0 and nounish culture embody.
The theme that the design is based around is a blank canvas, since all Art Haus tokens begin as a blank canvas and eventually get replaced with commissioned artwork. The landing page showcases the latest commissioned artwork by the DAO with an effect revealing the blank canvas as the user moves their mouse.
The website will also include a gallery page that will provide a Zora fyp like view of all the commissioned work with details on the artist, date, description, and a link to mint or purchase the droposal on the secondary.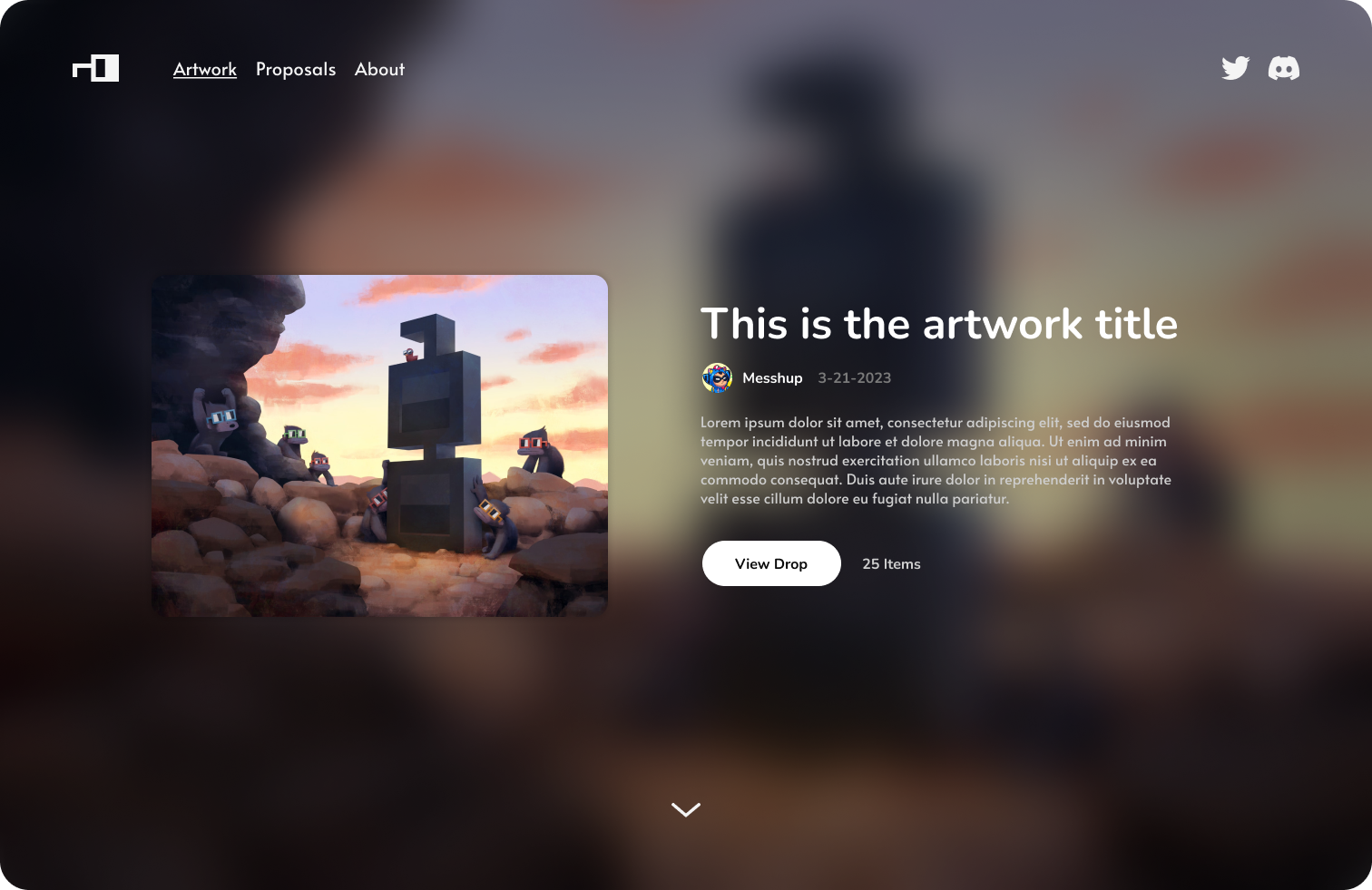 Maintenance
The backend of the website will be managed by Notion allowing anyone with access to easily add commissioned works, change the landing page image, and any other content that is displayed on the website.
Deadline
As of July 27th the design has been completed as shown above and the development process has started with a goal of being completed by the 8th of August.
Budget
Transactions
0xe3ff24a97bfb65cadef30f6ad19a6ea7e6f6149d.transfer(1.5 ETH)
0x65e0fed751abca42bc82006f84e31f5cd95d6d66.undefined(0x4db3186b000000000000000000000000000000000000000000000000000000000000002000000000000000000000000000000000000000000000000000000000000000010000000000000000000000002c1df19c48ba6f5bd4f518b535879db6ac97578f0000000000000000000000000000000000000000000000000000000000000001)
0x65e0fed751abca42bc82006f84e31f5cd95d6d66.undefined(0xd52fbd910000000000000000000000000000000000000000000000000000000000000001000000000000000000000000e3ff24a97bfb65cadef30f6ad19a6ea7e6f6149d)